Chip Eagle | Jan 04, 2013 | Comments 0
The Prairie Dog Blues Festival
Prairie du Chien, Wisconsin
July 27 & 28, 2012
Photos by Scott Allen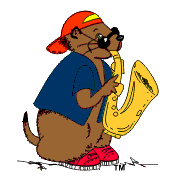 Long one of our favorite regional blues festivals, the 15th annual Prairie Dog Blues Festival was held on historic St. Feriole Island, right on the Mississippi River, in Prairie du Chien, Wisconsin, United States. Prairie Doggers come from throughout the midwest to see regional, national, and international blues acts. This year they featured Rick Extrin and the Nightcats, Trampled Under Foot, JJ Grey & Mofro, and many others. Award-winning photographer Scott Allen makes the trip most years and this year was no exception. On this week's Photo Page, Scott shares some of his shots from the show.
As usual, our photographers share their work with you for your enjoyment. If you wish to share or use them for any other purpose, please contact the photographers or out offices.
To contact or find the most up to date information on the Prairie Dog Blues Festival, visit their Web site at PrairieDogBlues.com.
Enjoy!
Filed Under: BluesWax Weekly • The Photo Page • This Week's BluesWax
Comments (0)